Theresa and Renee in Italy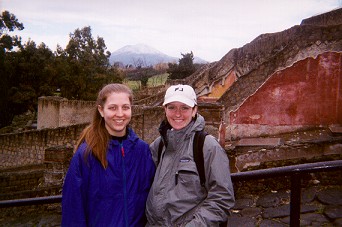 Here are the 2 friends, in Pompeii. It rained about every day... but that's the February weather in Italy. Theresa on the left, Renee on the right, but you knew that already.

| | |
| --- | --- |
| Theresa on the shore of Isle of Capri... Renee in Sorrento. They stayed in Sorrento and took day trips to Capri and Pompeii. | |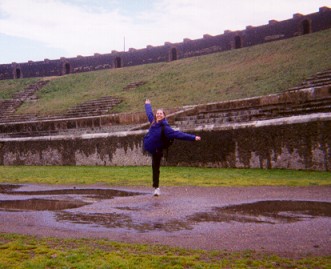 The amphitheater of Pompeii, with a very modern dancer.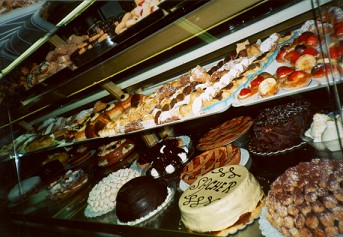 A bakery near the youth hostel in Sorrento. The pastries called to them daily.